go to content
find essie
nail polish
base & top coats
nail care
nail art
tips & trends
live your color
news letter
virtual try on
find essie
news letter
about us
cookie settings
faq
contact us
makeup.com
facebook
twitter
pinterest
instagram
tips & trends
electric energy: get the look
this fall's newest essie nail polishes will have you feelin' amped! introducing the fall 2021 limited edition collection inspired look, guaranteed to put you on the road to super-stardom.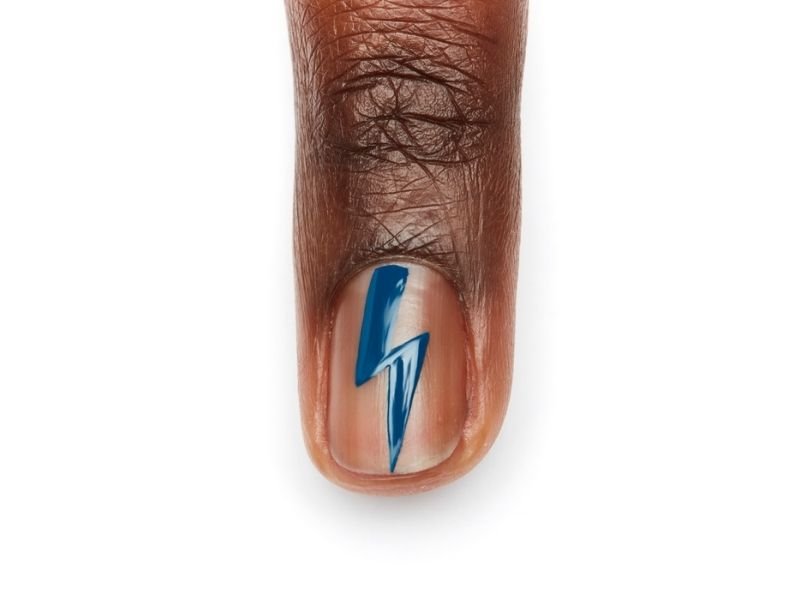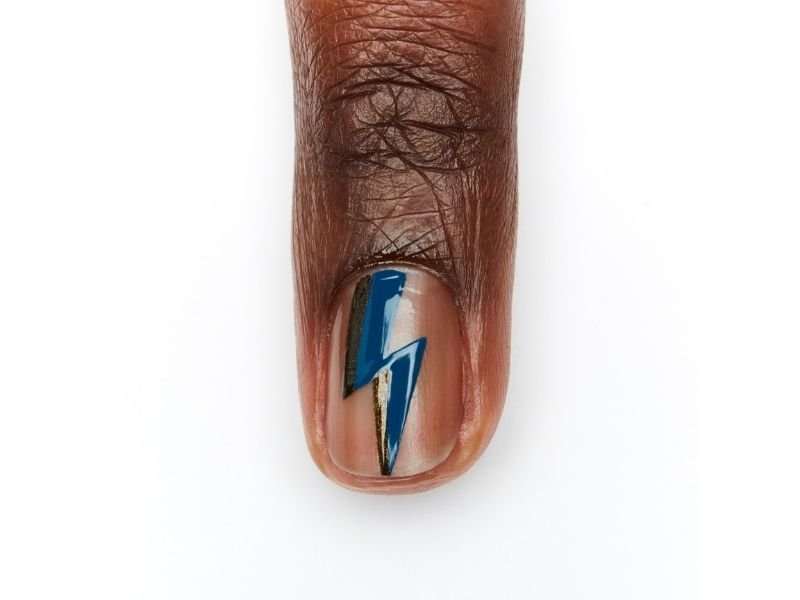 step 1: apply a thin coat of your preferred essie base coat
step 2: polish pinky, ring, and thumb nails with two coats of high voltage vinyl. on your accent pointer and middle fingers, you'll add the bolt. with a striping brush dipped in amuse me, draw two angled vertical lines. connect them with a horizontal line in the middle.
step 3: with the same brush and amuse me, thicken the lines to fill out the bolt shape. make sure to keep the corners sharp! if you round them accidentally, clean them up with an angled brush dipped in acetone.
step 4: with a striping brush dipped in high voltage vinyl, add two lines to the side of the bolt to add depth.
step 5: finish with essie gel-setter top coat.
that's it! be prepared to take over the center stage with this new encore worthy manicure as the true main character.
---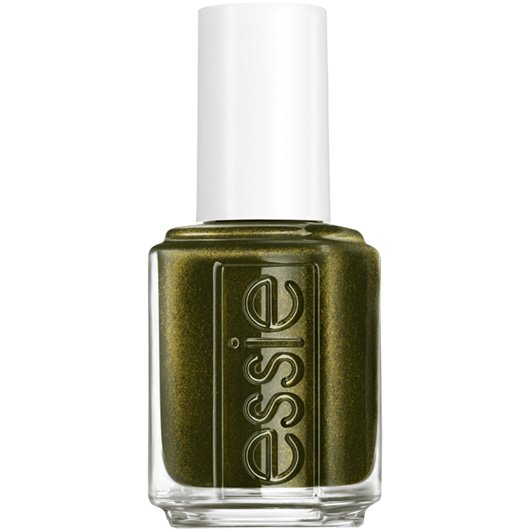 essie
high voltage vinyl
<p>turn it up wearing this warm rockin' onyx green nail polish amped up with refined gold pearl</p> <p><strong>about the product </strong> </p> <ul> <li>this fall&rsquo;s newest essie nail polishes will have you feelin&rsquo; amped! introducing the limited edition fall 2021 collection, inspired by a glam, garage band jam session. rock out in these fierce nail polishes&mdash;a mix of creams and refined gold pearl shades&mdash;that are guaranteed to put you on the road to superstardom.</li> <li>salon quality formula for flawless coverage</li> <li>our exclusive easy glide brush for quick, even professional application on nails</li> <li>from the essie collection, which has produced more than 1,000 shades and counting</li> <li>to use: apply one coat of any of our essie base coats on nails. follow with two coats of essie original color. finish with any one of our essie top coats.</li> <li>over&nbsp;a thousand nuanced colors, essie original nail polish takes from the latest fashion and cultural trends to make your manicure possibilities endless, with a wink and story always on hand.&nbsp;&nbsp;your partner for playful inspiration. </li> </ul>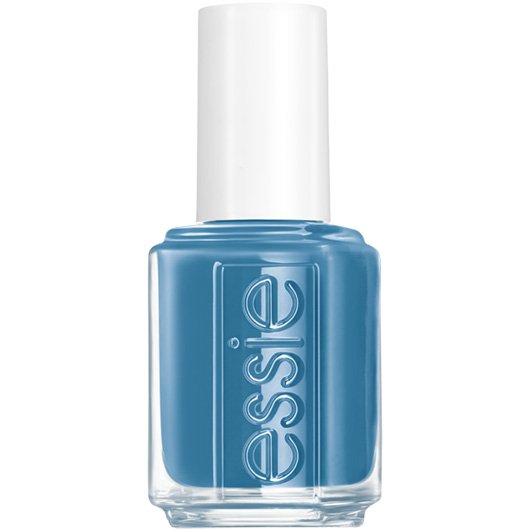 essie
amuse me
nostalgic memories of carefree days spent at the fair come alive with this faded, mid-tone denim blue nail polish<br /> <ul style="list-style-type: disc;"> <li> it&rsquo;s all fun and games with the new essie <strong>ferris of them all collection</strong>, spectacular nail polish colors that whirl n' twirl up some nostalgia for a summer evening spent at a wondrous fair. with childhood excitement, ride your luck and prepare for some air spun fun! in this season&rsquo;s trendiest colors, you&rsquo;re always the ferris of them all.</li> <li> salon quality formula for flawless coverage.</li> <li> our exclusive easy glide brush for quick, even professional application on nails.</li> <li> from the essie collection, which has produced more than 1,000 shades and counting.</li> <li> to use: apply one coat of any of our essie base coats on nails. follow with two coats of essie original color. finish with any one of our essie top coats.</li> <li> over&nbsp;a thousand nuanced colors, essie original nail polish takes from the latest fashion and cultural trends to make your manicure possibilities endless, with a wink and story always on hand.&nbsp;&nbsp;your partner for playful inspiration.</li> </ul> <p style="text-align:center;"><a href="/nail-polish/whats-new/ferris-of-them-all">see the collection</a></p>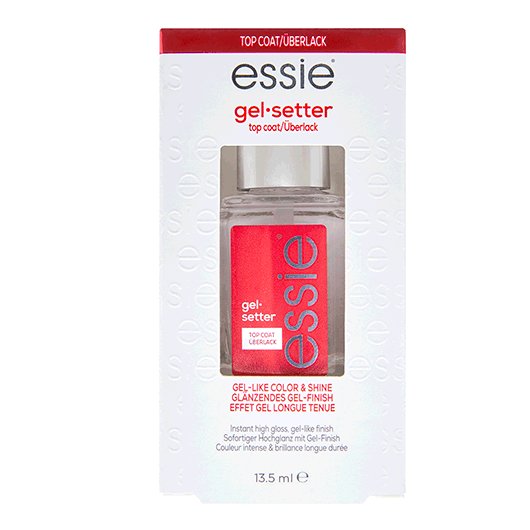 top coat
gel-setter
<style type="text/css"> p.p1 {margin: 0.0px 0.0px 0.0px 0.0px; font: 12.0px 'Lucida Grande'; colour: #000000} </style> <p class="p1">A clear topcoat that will give your nails gel-like essie colour and shine day after day.</p>
---