go to content
find essie
nail polish
base & top coats
nail care
nail art
tips & trends
live your color
news letter
virtual try on
find essie
news letter
about us
cookie settings
faq
contact us
makeup.com
facebook
twitter
pinterest
instagram
tips & trends
do's and don'ts to maintain your fresh mani
are you trying to keep your salon manicure as fresh as possible for as long as possible?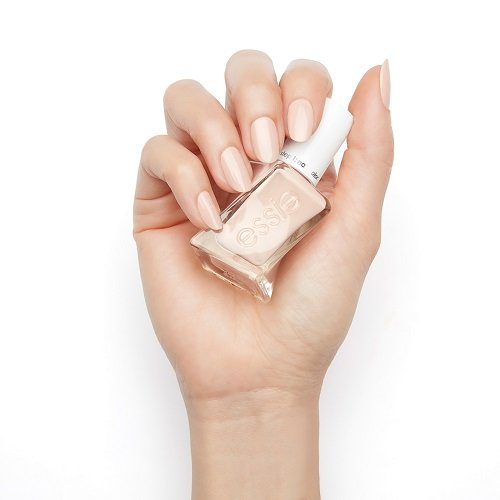 Are you as obsessed as we are with trying to keep your salon manicure as fresh as possible for as long as possible? If so, follow these Do's & Don'ts to get the most out of your mani:
DO: Ask for a waterless manicure. Getting your nails and cuticles soaked during a nail service might make you feel warm and fuzzy for a hot second, but it causes your nails to expand. The polish will be applied before they have time to shrink back to their normal size, and you'll be left with chips galore (the unsavory, non-snackable kind).
DO: Refresh your manicure with topcoat every two days. Applying a thin layer of topcoat to an aging mani re-stabilizes the polish and restores shine, which makes it last longer. It's important to choose a thinner, longwear topcoat like essie's no chips ahead, that doesn't make your existing mani too thick or gloopy.
DO: Wear gloves when washing dishes or cleaning. Hot water plus detergent is a lethal combination for any mani, so definitely protect your nails with long rubber gloves. (We also give you permission to opt out of all heavy duty cleaning in the noble pursuit of making your mani last. Your roomie/SO/Mom will forgive you, we think/hope).
DO: Use cuticle oil! Regular use of a cuticle oil moisturizes dry, broken cuticles, strengthens nails, AND beautifies your hands. Massage a drop of essie's golden cure, apricot cuticle oil, into each nail before bedtime for hours of uninterrupted hydration.
DO: Try a longwear polish. Want a more serious color commitment? Try essie's Gel Couture, a two-step, longwear polish system that wears longer than classic enamel, without any soaking or UV/LED lamp.
DON'T: Expose your nails to certain foods and spices. Some intensely colored foods and spices like beets or turmeric naturally stain everything they come in contact with, including your nails. Whenever possible, try to use gloves when preparing these ingredients and a utensil when consuming them.
DON'T: Indulge in long hot baths. Think of hot water as the mortal enemy of your manicure. The hot heat and moisture causes nails to soften, and any enamel to loosen, chip and peel away.
DON'T: Pick off your manicure! A peeling mani is like that unripe pimple on your chin: irresistible, but oh so lethal. Picking off your polish can take off layers of your actual nail with it, leaving them weak and frayed at the tip. Remember: it takes up to 3 months for your natural nail to grow from root to tip. If you peel off your polish, you're going to have to live with nail damage for a few months.
---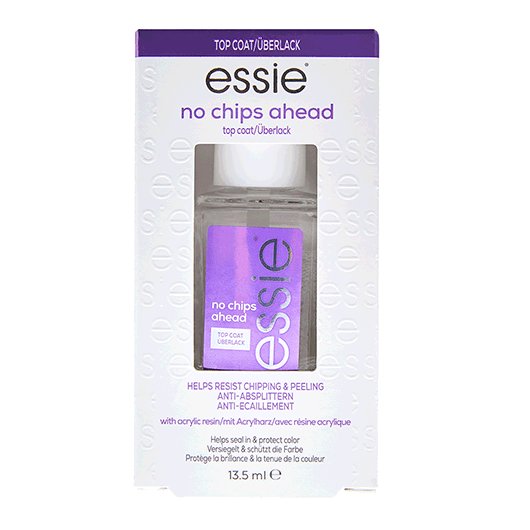 top coat
no chips ahead
<style type="text/css"> p.p1 {margin: 0.0px 0.0px 0.0px 0.0px; font: 12.0px 'Lucida Grande'; colour: #000000} </style> <p class="p1">essie&reg; no chips ahead&reg;<span class="Apple-converted-space">&nbsp; </span>is a chip- and peel- resisting top coat. The high-gloss colour shield protects against fading, resists chips and peeling.</p>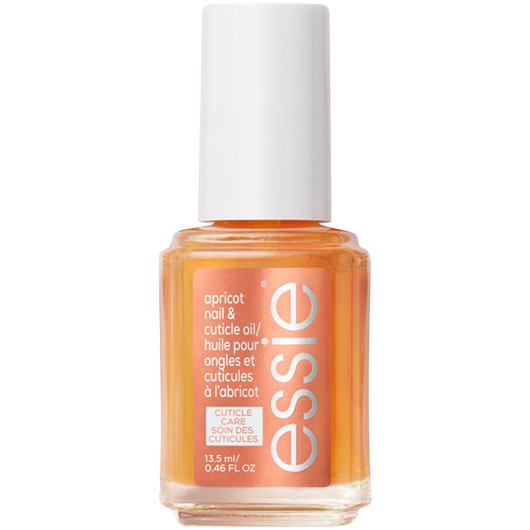 cuticle care
apricot cuticle oil
essie&reg; apricot cuticle oil absorbs quickly to instantly condition and protect cuticles from dryness, and provide nourishing moisture.<br /> <div>&nbsp;</div>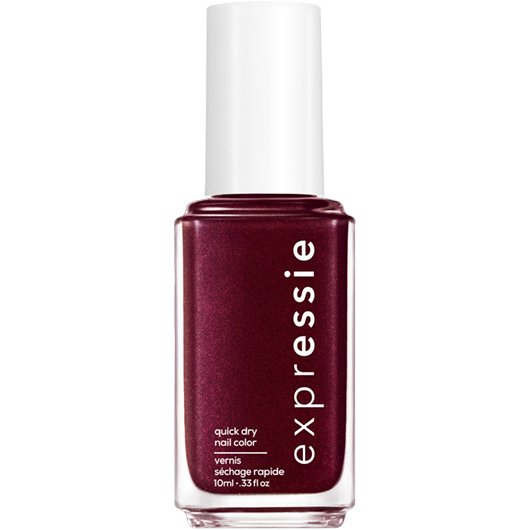 expressie
breaking the bold
<p>why be basic when you can be bold - break the bold every day in this shimmering amethyst dark purple quick dry nail polish</p> <p><strong>about the product </strong> </p> <ul> <li>expressie, by essie, is our quick dry on-the-fly nail polish</li> <li>one-step color and shine formula dries in about a minute so you can grab, apply and dry on the fly</li> <li>our first ever angled brush for easy self-application with both hands, including your non-dominant hand</li> <li>expressie is an 8-free, vegan formula, formulated without the following ingredients: toluene, formaldehyde, formaldehyde resin, camphor, ethyl tosylamide, dibutyl phthalate, xylene, triphenyl phosphate and no animal-derived ingredients</li> <li>express yourself with a range of unconventional fast drying nail polish colors</li> <li>to use: angle brush down on clean nail bed; apply two coats of any expressie color using dominant hand. flip and angle brush down using non-dominant hand. apply two coats of color. let dry for about a minute.</li> </ul>
---